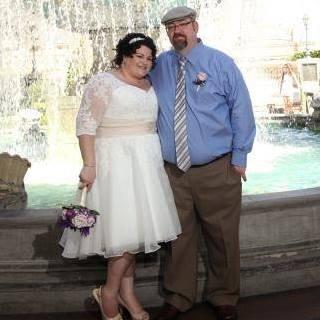 A huge thank you to Sandy! I gave her an extremely tight time line of 2 weeks to help me find a wedding dress that I felt beautiful in, and she succeeded. Sandy was so attentive, positive and I felt that she was determined to find "that" dress for me. She was able to dress me literally from my head to my toes! I also loved that she had a great selection of plus sized wedding dresses on hand. I highly recommend San Lilies Bridal if you are looking for a very personal and individual approach to finding bridal and formal wear that makes you feel beautiful. Thanks again!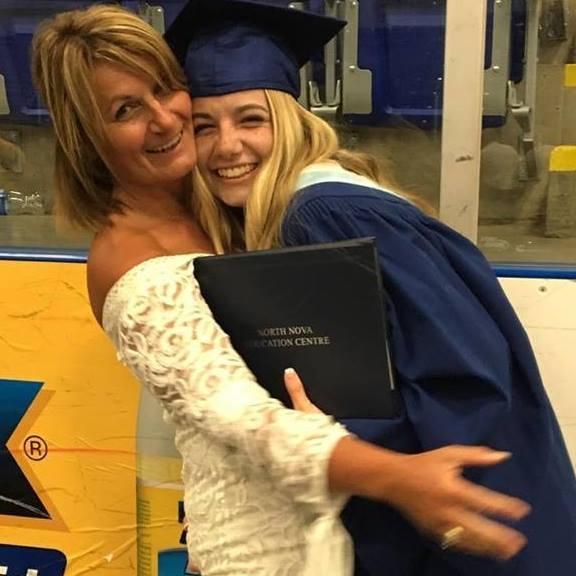 Went to San Lilies today to look for a prom dress for my daughter. When we walked through the door I knew we would be leaving with a dress. Your shop has the nicest gowns I have seen in all the shops we visited and we visited quite a few from Halifax, Dartmouth, Bedford, Truro, and Antigonish. You ladies were so helpful and never once pressured us to buy a gown. Thanks again for all your help. I would recommend to anyone looking for a prom dress or wedding gown to check out San Lilies!
My mom and I recently went to San Lilies with my future sister-in-law (Jen) to see her try on dresses. Sandy went above and beyond in service; she was so friendly, she offered her honest advice, and she was more then happy to help entertain my 7 month old nephew, who also had a great time! The experience was phenomenal, and although Jen is keeping which dress she picked a secret, we know that whichever one it is will be absolutely beautiful! Thank you Sandy!
~
Melissa Geneva
Haley Cox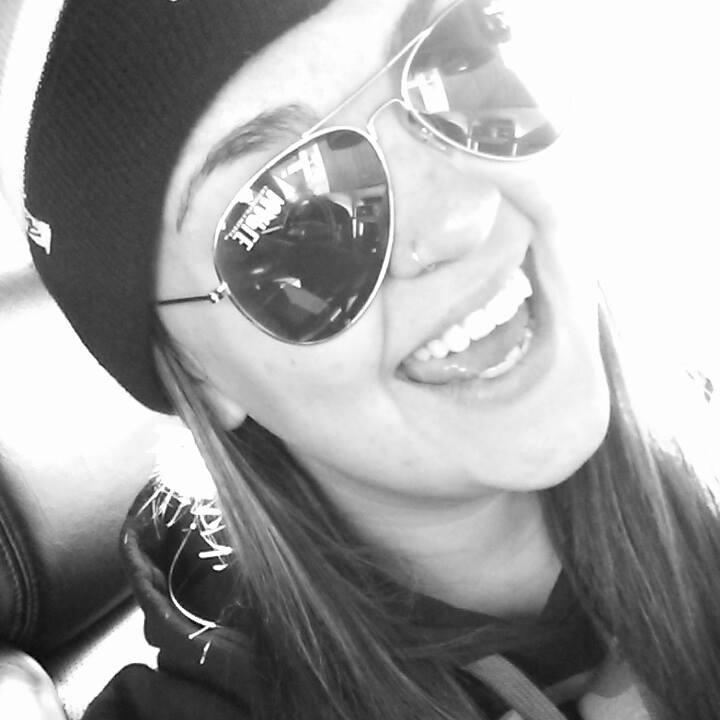 I LOVE Sandy! She is simply amazing at what she does! She's friendly, patient, supportive and very attentive. I bought a Maggie Sottero gown from her yesterday and it was easily one of the best experiences of my life! I felt every inch the bride I should in the dress I chose and I have Sandy to thank for that. I would recommend her to ANYONE getting married. She'll make every dream you had as a little girl come true! Five stars simply don't do her justice.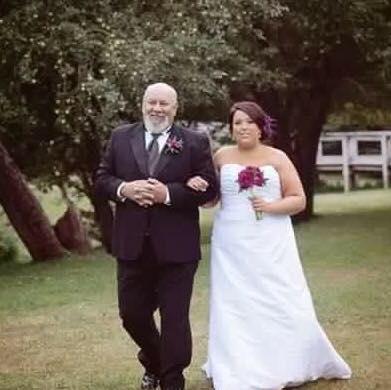 I recently had the opportunity to shop for a wedding dress with a friend. Sandy went above and beyond to find her the perfect dress, with a very tight timeline. Sandy literally spent hours in total with the bride, providing many different options and styles until she found her dream dress. I would highly recommend San Lilies for anyone looking for the perfect dress.
Had a great experience here today! Very friendly and patient, even though I had no appointment and 4 others with me! Didn't feel rushed at all. Found the perfect wedding dress under my budget. Would definitely recommend!
Thank you for visiting our web site. This privacy policy tells you how we use personal information collected at this site. Please read this privacy policy before using the site or submitting any personal information. By using the site, you are accepting the practices described in this privacy policy. These practices may be changed, but any changes will be posted and changes will only apply to activities and information on a going forward, not retroactive basis. You are encouraged to review the privacy policy whenever you visit the site to make sure that you understand how any personal information you provide will be used.
Note: the privacy practices set forth in this privacy policy are for this website only. If you link to other websites, please review the privacy policies posted at those sites.
Collection of Information
We collect personally identifiable information, like names, titles, addresses, email addresses, etc., when voluntarily submitted by our visitors. The information you provide is used to fulfill you specific request. This information is only used to fulfill your specific request, and for future newsletters focusing on the same subject as your request (ex. wedding dresses). We do not share our mailing list with anyone, ever.
Cookie/Tracking Technology
The Site may use cookie and tracking technology depending on the features offered. Cookie and tracking technology are useful for gathering information such as browser type and operating system, tracking the number of visitors to the site, and understanding how visitors use the site. Cookies can also help customize the site for visitors. Personal information cannot be collected via cookies and other tracking technology, however, if you previously provided personally identifiable information, cookies may be tied to such information.
Online Advertising
We have active Google Adwords campaigns collecting cookies from our web users. This information is used for conversion and remarketing purposes.
You should be informed of the following:

We regularly implement and use Display Advertising. Visitors can opt-out of Google Analytics for Display Advertising and customize Google Display Network ads using the Ads Preferences Manager. We may use Remarketing with Google Analytics to advertise online. Third-party vendors, including Google, show our ads on sites across the Internet. We and third-party vendors, including Google, use first-party cookies (such as the Google Analytics cookie) and third-party cookies (such as the DoubleClick cookie) together to inform, optimize, and serve ads based on someone's past visits to your website Distribution of Information
We may share information with governmental agencies or other companies assisting us in fraud prevention or investigation. We may do so when: (1) permitted or required by law; or, (2) trying to protect against or prevent actual or potential fraud or unauthorized transactions; or, (3) investigating fraud which has already taken place. The information is not provided to these companies for marketing purposes.
Commitment to Data Security
Your personally identifiable information is kept secure, in PCI-compliant, secure, e-commerce certified servers.. Only authorized employees, agents and contractors (who have agreed to keep information secure and confidential) have access to this information.
Privacy Contact Information
If you have any questions, concerns, or comments about our privacy policy you may contact us. We reserve the right to make changes to this policy. Any changes to this policy will be posted.